Why we were founded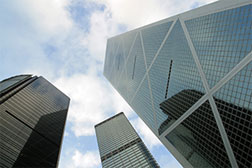 Founded and headquartered in Incheon, the logistics hub in Korea, "KoreaAsia.biz" helps your "cross-border E-commerce" development in and around Korea by providing professional services: local online channels, customer services, cross-border delivery, social media marketing, and big data analysis.
Recent big wave of Korean online buyer is cross-border E-commerce. During year 2013, Korean online buyers purchased more than 1 billion USD1) from online shops outside of Korea to avoid multi-level distribution margins. But we found that there are no Korean language- online shops operated by Non-Korean online sellers.
Now we set for role as a virtual bridge between Non-Korean Sellers and Korea Buyers to increase both parties' benefits. Furthermore we are planning to launch same services in developing countries around Korea.
1) Source: Korea Customs Service

Why still Korean E-commerce Market
High B2C E-Commerce expenditure per capita
Leading Asia Shopping Trend by K-Pop & TV programs
World Best & Cheapest Internet & Mobile Infrastructure
Low English Proficiency level among advanced economies
| OVERALL | COUNTRY | MARKET SIZE | INFRASTRUCTURE |
| --- | --- | --- | --- |
| 1 | United Kingdom | 2 | 9 |
| 2 | USA | 1 | 15 |
| 3 | Germany | 4 | 14 |
| 4 | France | 3 | 16 |
| 5 | Netherlands | 9 | 5 |
| 6 | South Korea | 7 | 12 |
| 7 | Japan | 5 | 17 |
| 8 | Switzerland | 14 | 4 |
| 9 | Finland | 20 | 3 |
| 10 | Sweden | 16 | 6 |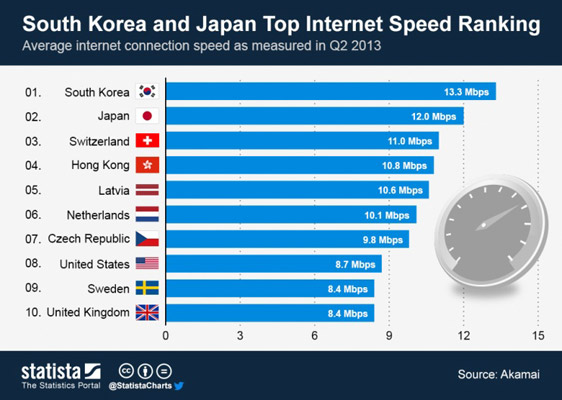 The 2013 Global E-Commerce Index
| Rank | Crountry | Market type | Online market size(40%) | Consumer behavior(20%) | Growth potential(20%) | Infra-structure(20%) | Online market attractleveness score |
| --- | --- | --- | --- | --- | --- | --- | --- |
| 1 | China | Next Generation | 100.0 | 68.8 | 100.0 | 51.1 | 84.0 |
| 2 | Japan | Digital DNA | 100.0 | 100.0 | 17.4 | 99.1 | 83.3 |
| 3 | United States | Established and Growing | 100.0 | 77.6 | 39.8 | 96.5 | 82.8 |
| 4 | United Kingdom | Established and Growing | 100.0 | 77.5 | 14.7 | 86.3 | 75.7 |
| 5 | South Korea | Digital DNA | 79.6 | 97.4 | 9.3 | 95.1 | 72.2 |
| 6 | Germany | Established and Growing | 90.3 | 78.3 | 28.1 | 65.1 | 70.4 |
| 7 | France | Established and Growing | 85.5 | 75.7 | 7.4 | 71.6 | 65.2 |
| 8 | Brazil | Next Generation | 37.2 | 51.2 | 64.7 | 64.1 | 50.9 |
| 9 | Australia | Established and Growing | 15.7 | 89.4 | 46.2 | 86.9 | 50.8 |
| 10 | Canada | Established and Growing | 17.7 | 73.5 | 48.3 | 91.5 | 49.7 |
Source : A.T.Kearney
Why Korean consumers buy from overseas online sellers
Consumer Awareness about high importers' margin
Consumers' rush for newly launching products
Competitive Promotions from import agents for individual buyers
Import Duty & Sales Tax Free for online individual buyers (Up to 100 USD from anywhere & 200 USD from U.S.A)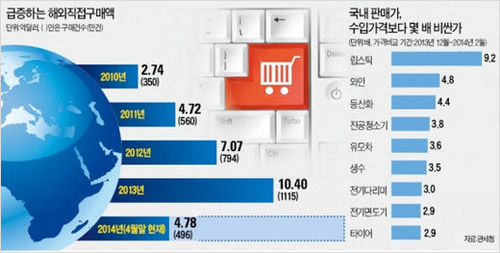 Kyoung Duk Yang
Belief :
'The World is big, and there's a lot to be done.'
Previous :
Business Consultant for Foreign Investors, Incheon Free Economic Zone Authority
Relationship Manager for SME clients in Korea, Standard Chartered Bank
Marketing Manager for S.E. Asia Distribution Channels, Samsung Electronics Co.
Training Officer (1st Lieutenant), Republic of Korea Air Force
Current :
ceo@koreasia.biz